Propane Installation

Propane Burners:
Propane burners must always have an air intake along with other devices
including a thermo-coupler and a safety pilot light kit for safety reasons
.
The pictures below are showing the air intake and safety valve, other pictures will follow soon.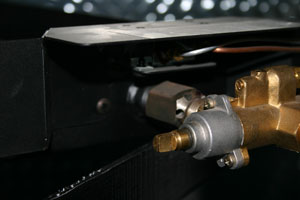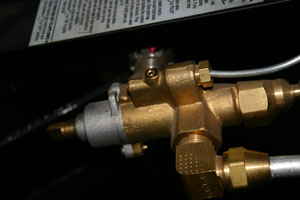 WE NOW HAVE PROPANE BURNERS AND THEY ARE UL APPROVED NATION WIDE!
These have been long awaited and these are manufactured for our Aquatic Glassel by a national manufacturer.
Here are the first pictures, more details will follow.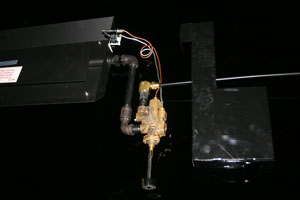 These burners come in 18", 24" and 30" widths.
When ordering please specify if the connector is on the left or right side.
with remote (optional). The pictures of the remote control will follow in a few days.
Fire Pits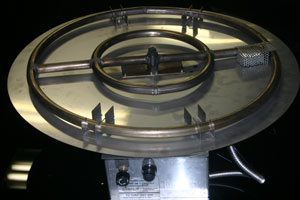 Our propane Fire Pit burners come in 2 sizes, 12" and 24".
This is a 24" ring on a 30" base. The base can be detached for remote locating.

Our Propane burners are being built as ordered. Manufacturing time is about ten days and they ship the same day as completed.